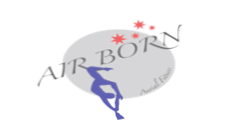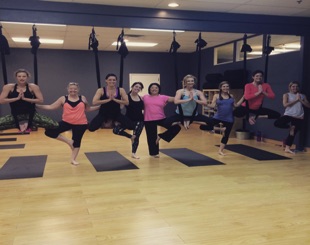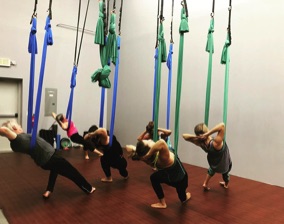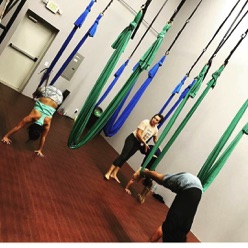 Become a certified
Aerial Yoga Teacher!
In Aerial Yoga, traditional yoga postures are reimagined with the enhanced support of an aerial hammock, providing increased stretching and strengthening opportunities, and alignment encouragement. This specialized certification by AeroZen offers training in over 100 aerial poses and how to teach them to beginners and mixed level classes; therapeutic and restorative applications; as well as a modern look at the ancient philosophy applied to Aerial Yoga. Yoga Alliance members receive 30 Contact Continuing Education (CE) hours.
PRE-REQUISITES:
There are no prerequisites; however, space is limited and preference will be given to Certified Yoga Instructors. Those with a background in yoga, aerial arts, dance or movement are also encouraged to apply.
Within 24 hours of receiving your application, you will be notified that your application is being processed.
Within 10 days, you will receive notification that your application has been accepted. At that time, you may hold your spot in the program with the $100 deposit.
Are you ready to elevate your yoga teaching technique? Or are you looking to deepen your experience of Aerial Yoga? Now's your chance -- register for the Aerial Yoga Teacher Training intensive.
Schedule:
(30 Hours)
Friday: 11:30am - 5pm - Basics & Teaching Beginners
Saturday: 11:30am - 7:30pm - Intermediate poses, Sequencing and Assists
Sunday: 9am - 7pm - Textbook/Seminar, Sequencing and Practice Teaching
Monday: 11:30am - 5:30pm - Practice Teaching, textbook/Seminar, Written and Practcial Exams