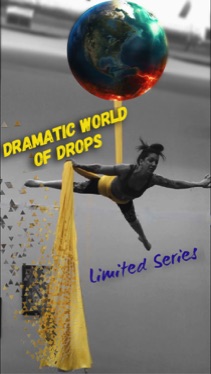 Dramatic World of Drops
A limited series event that will amp up your aerial performance, your knowledge of fabric awareness and aerial theory!
Get the MOST out of this series by attending ALL of the sessions. Looking for a sample of the drama? Attend one or as many as you can.
This is a once a year event, that is thoroughly researched and planned out for all levels of students.
Still working on your inversions and basic wraps? No problem! All skills learned in this series are taught on ground level. Only those who are experienced and ready will execute the full drop from height. Fill your brain with knowledge for when your body catches up!
Attend classes using your monthly pass, punch cards, black friday cards or single session purchases!
July 18th through August 8th
Saturdays at 1pm