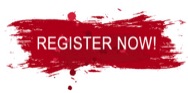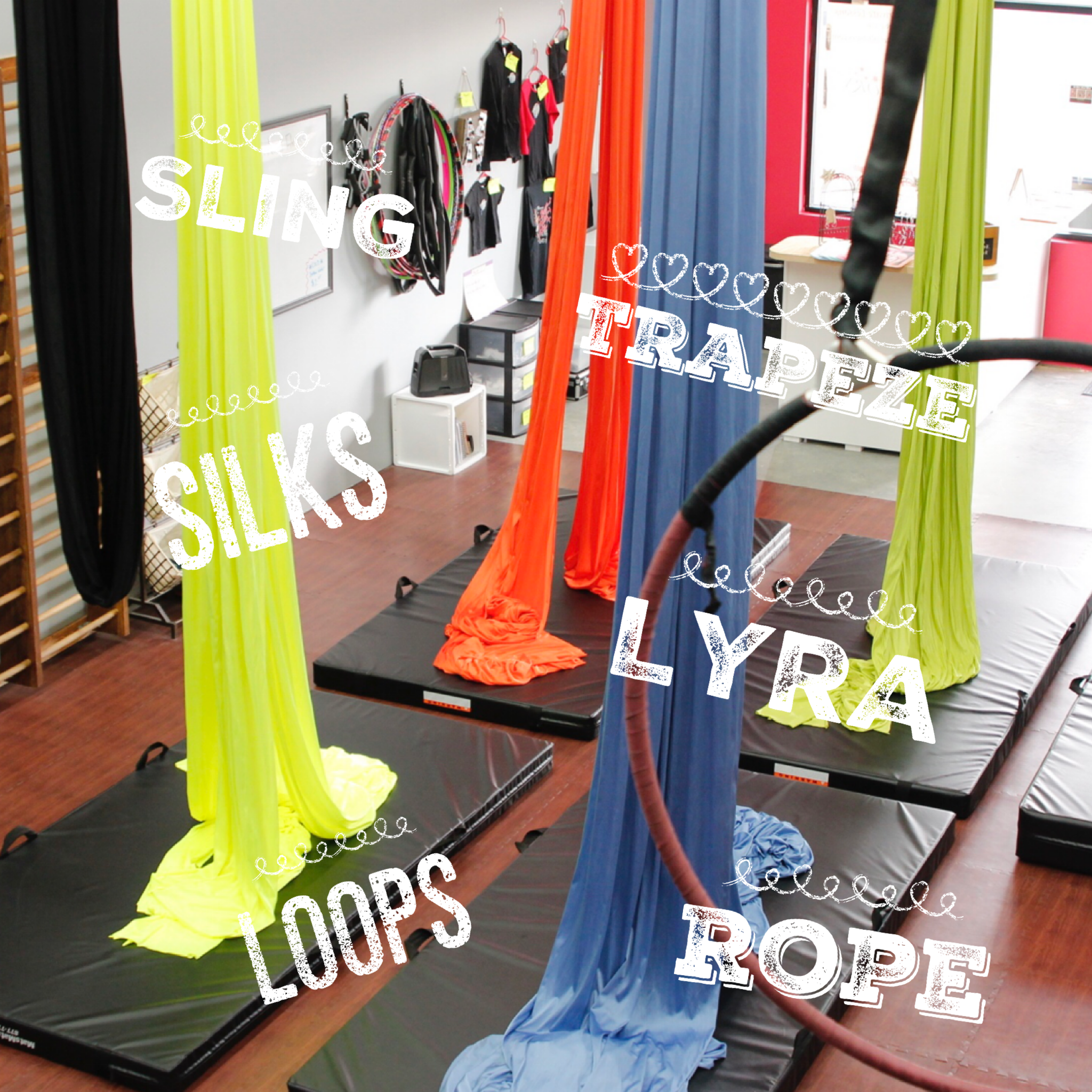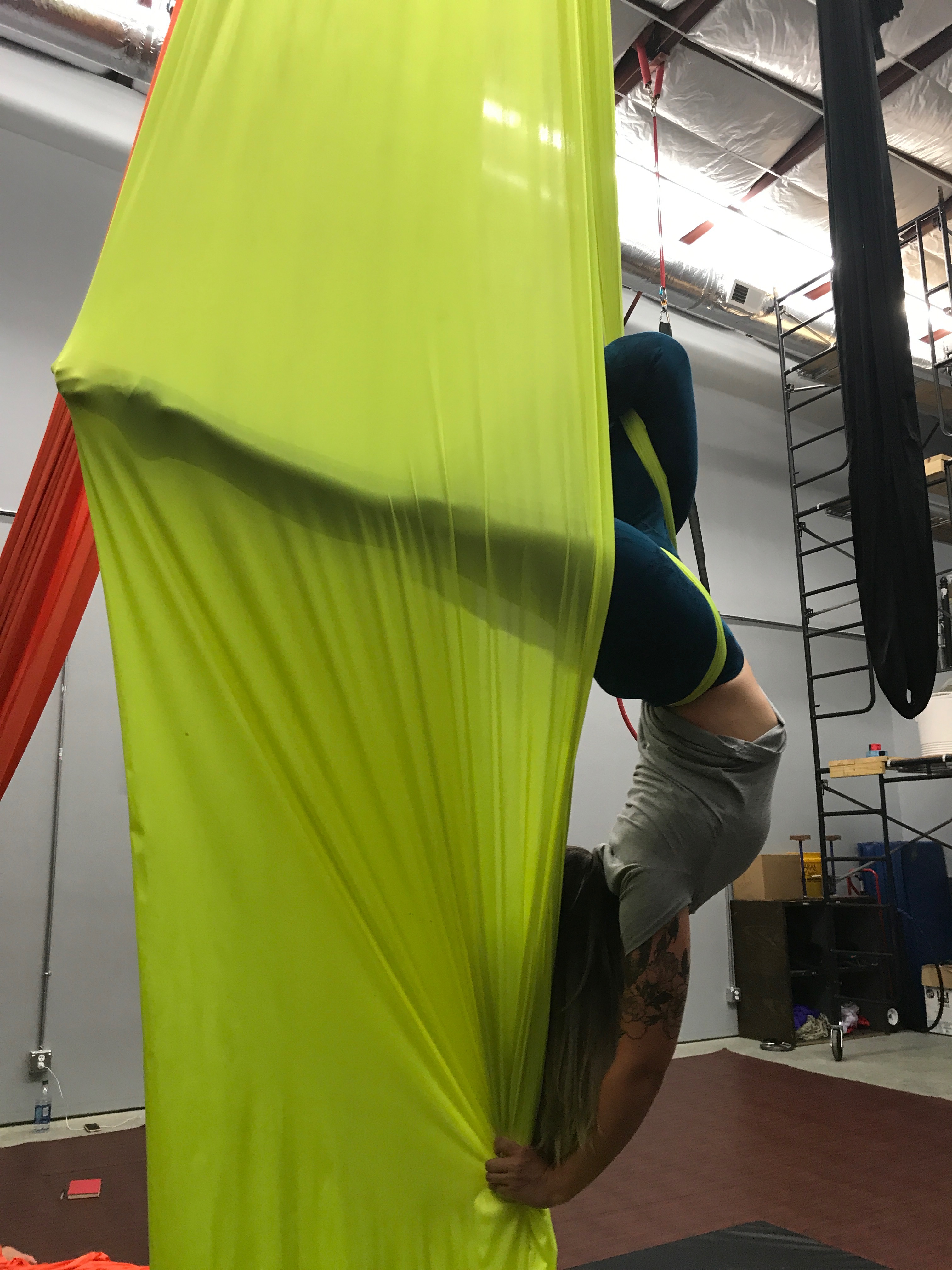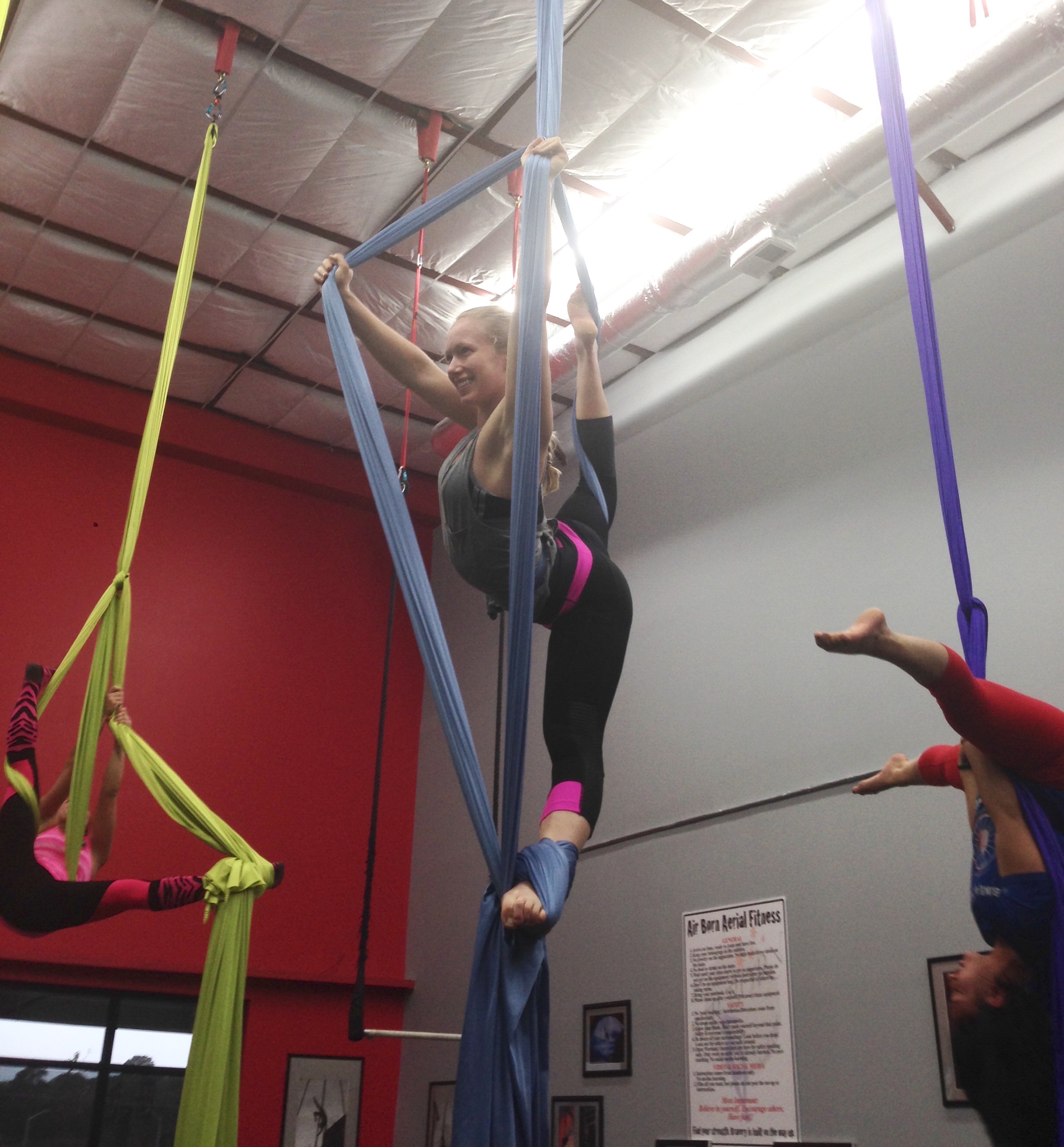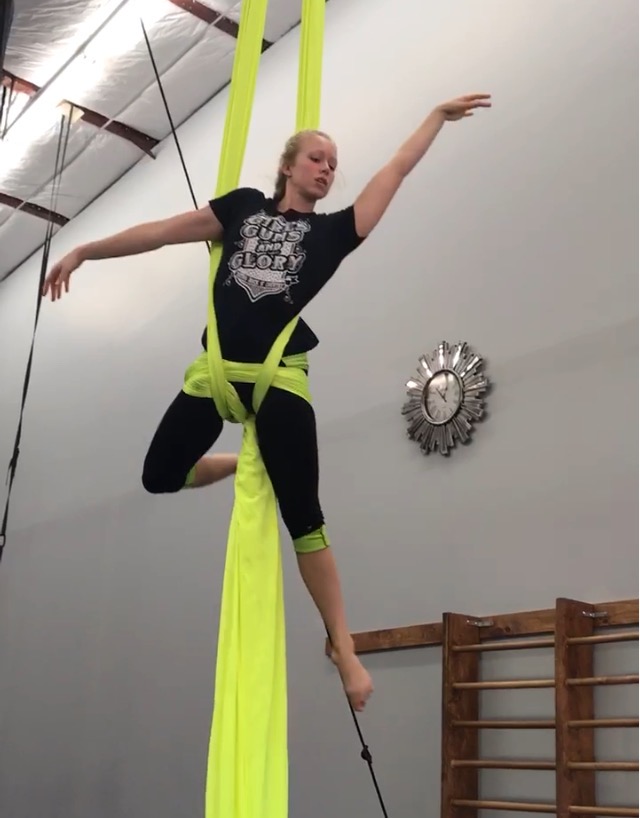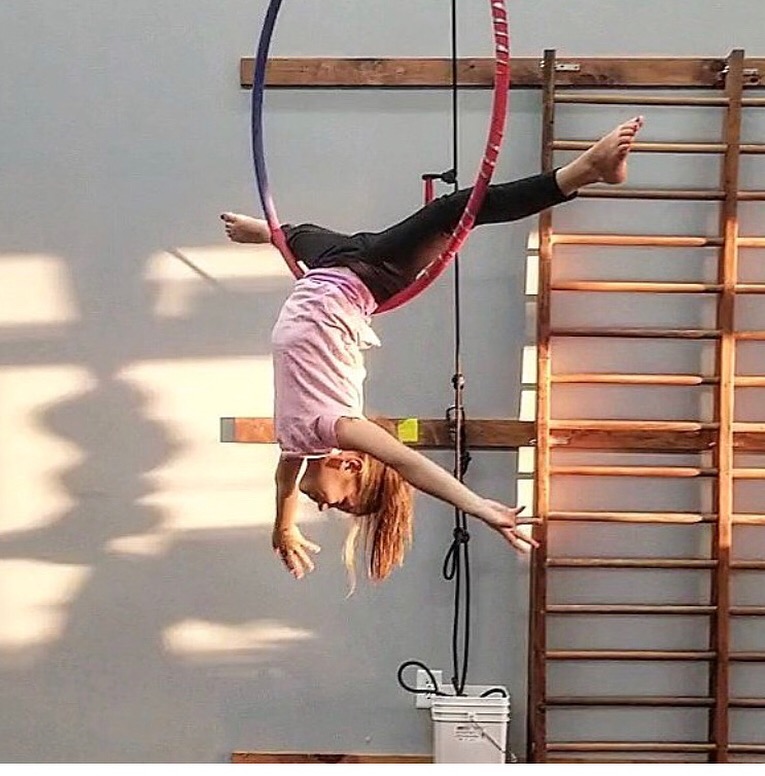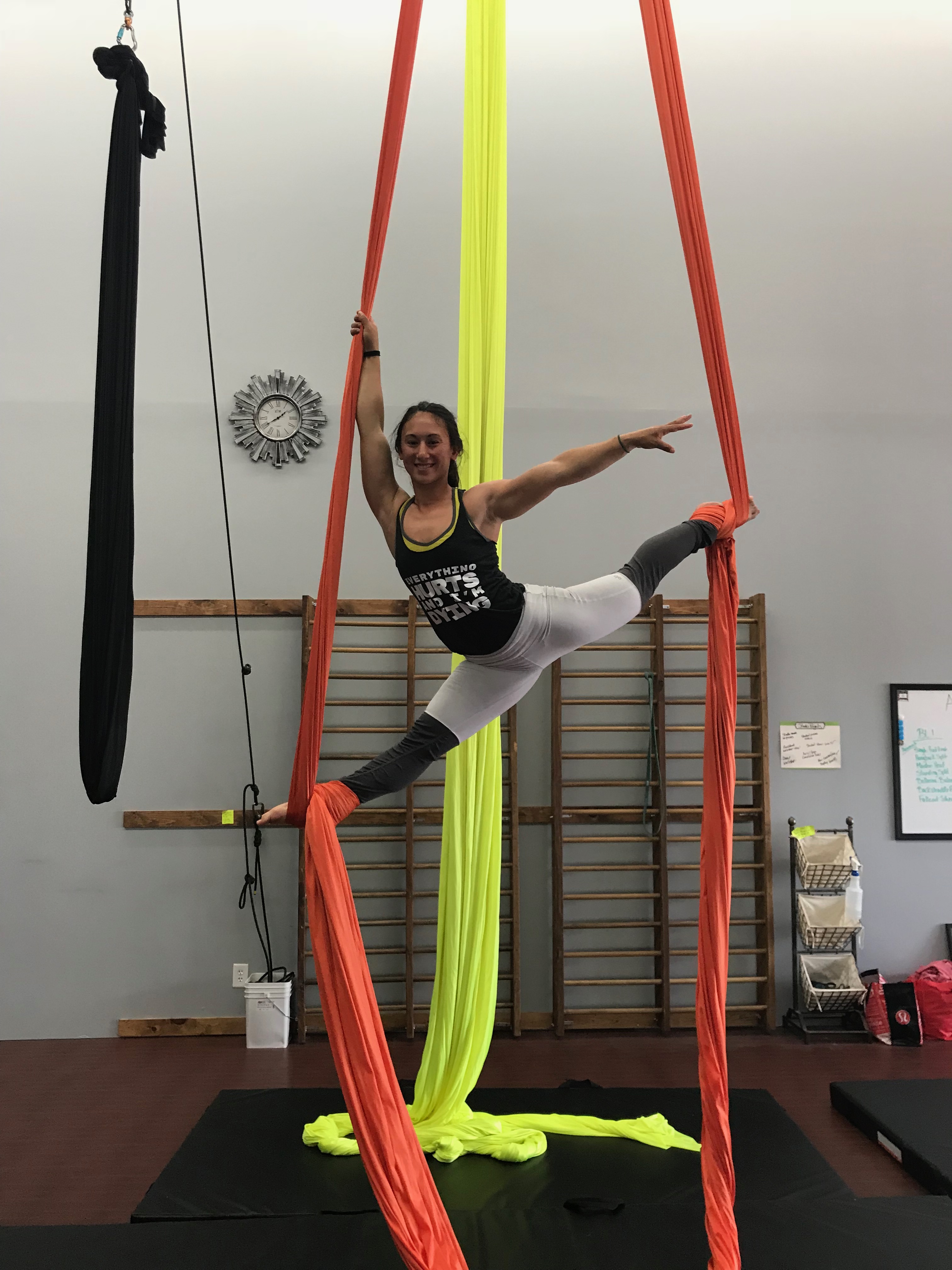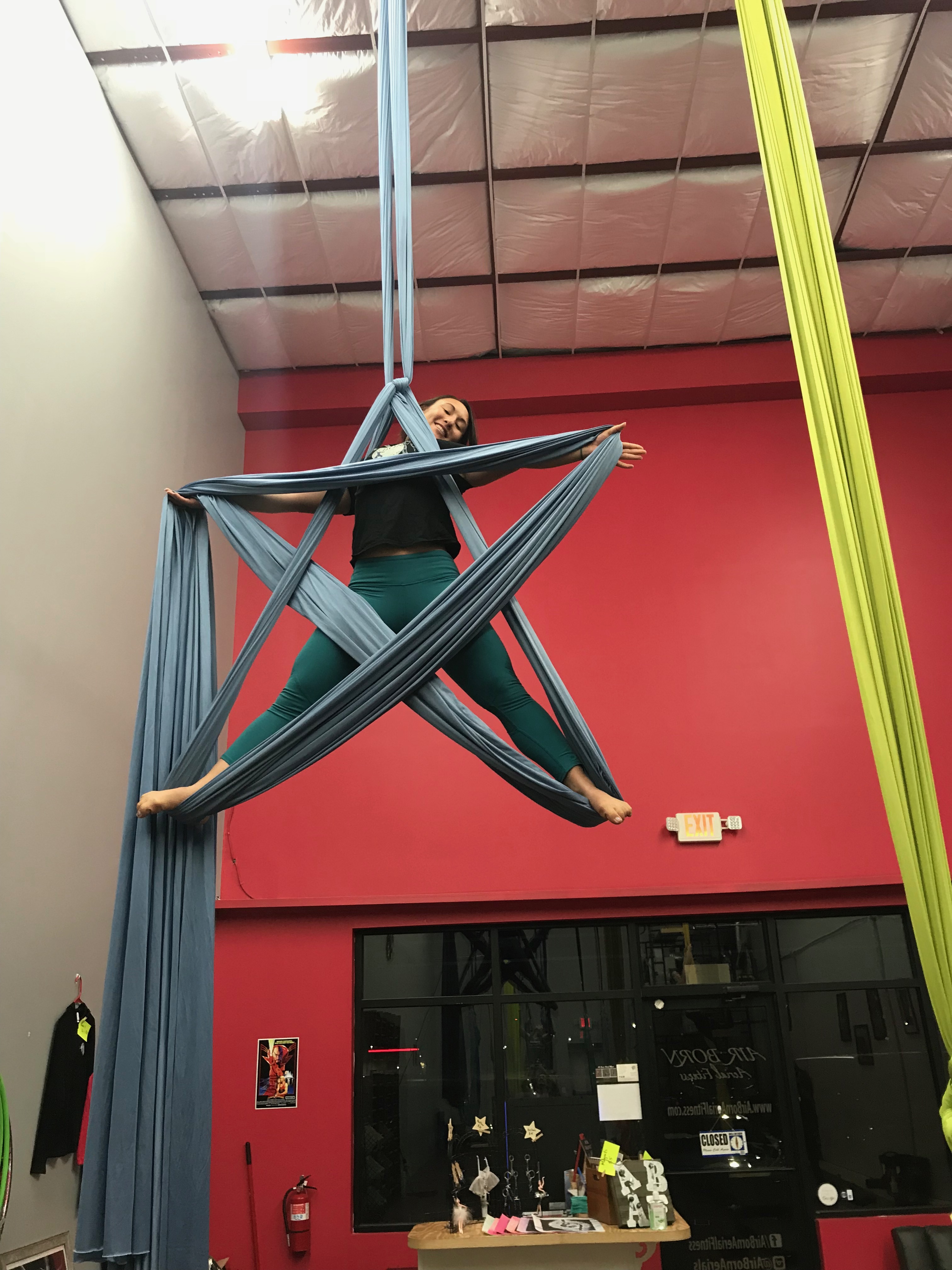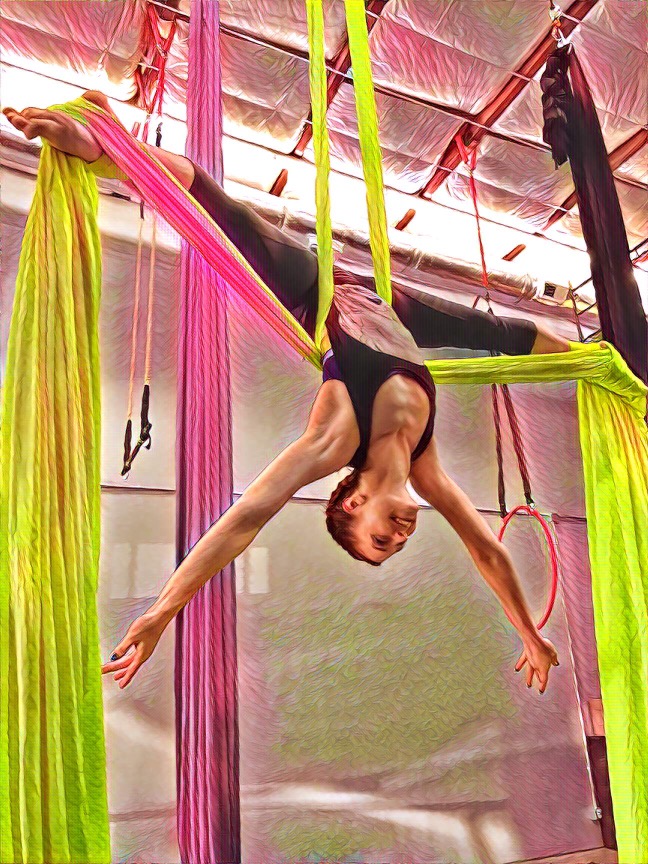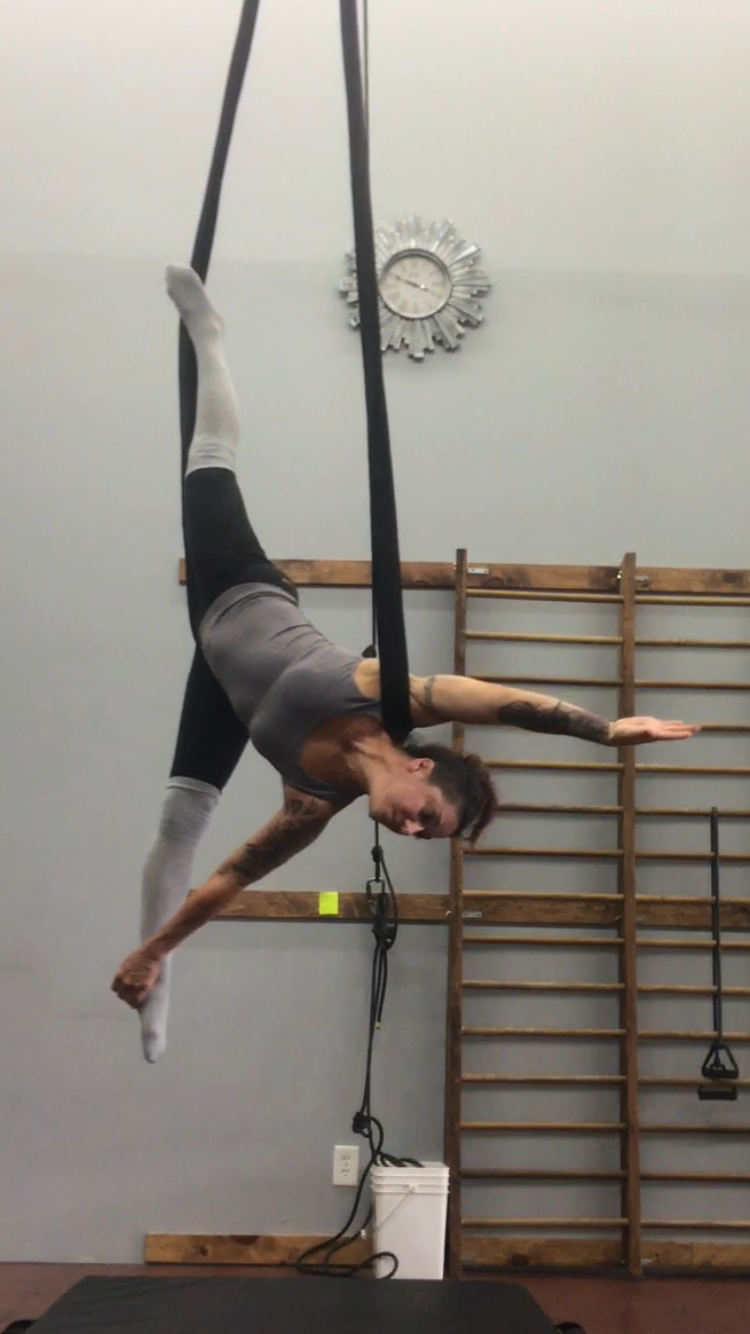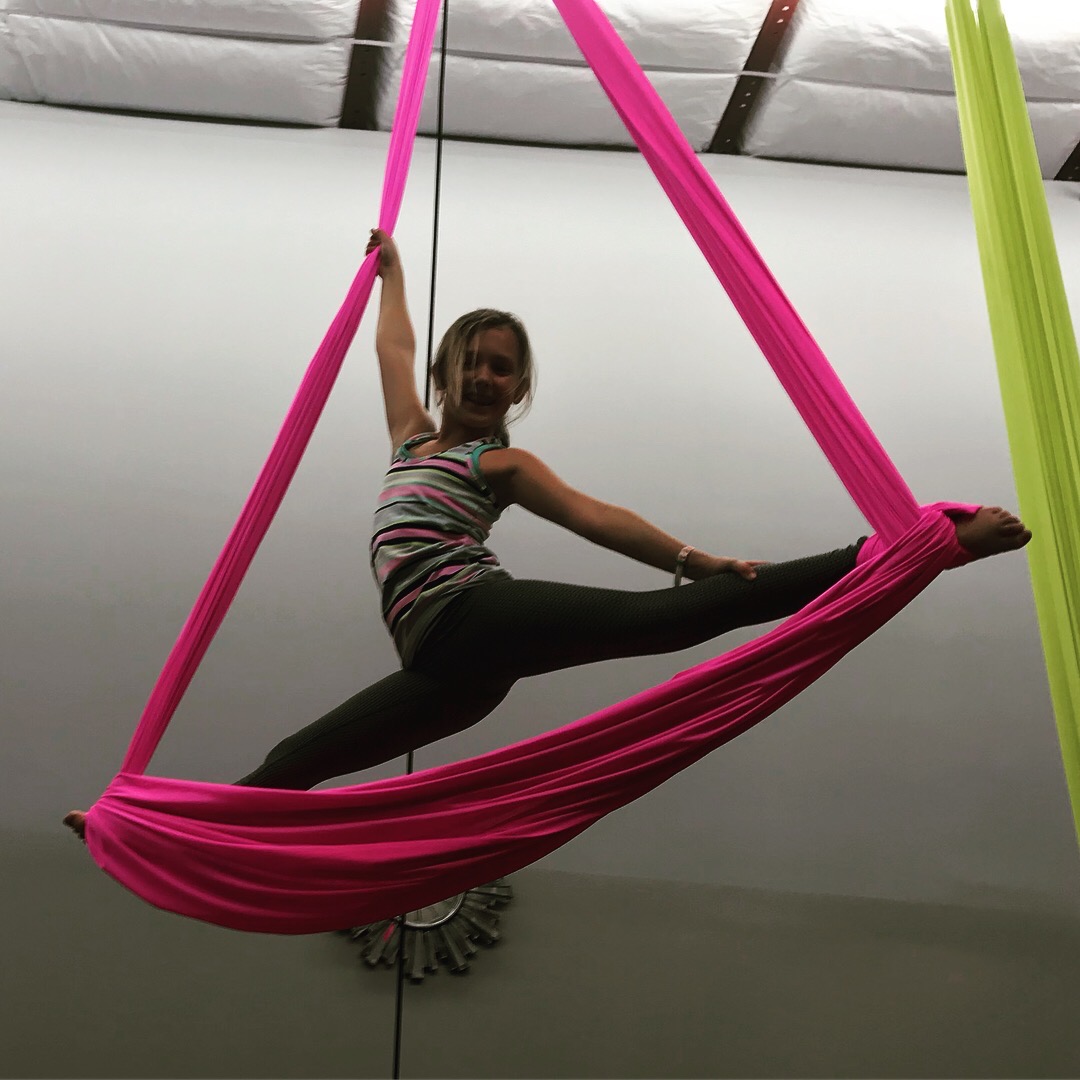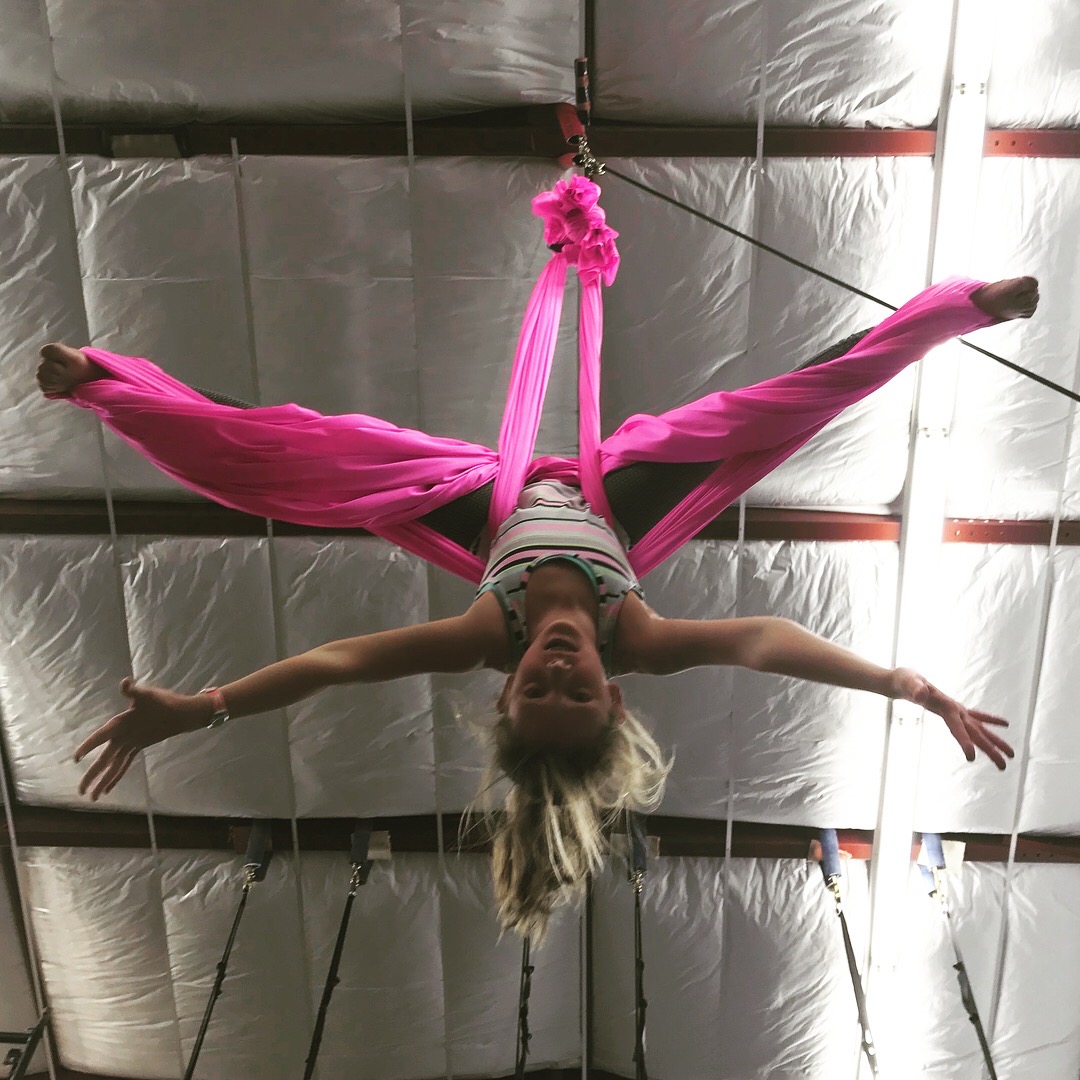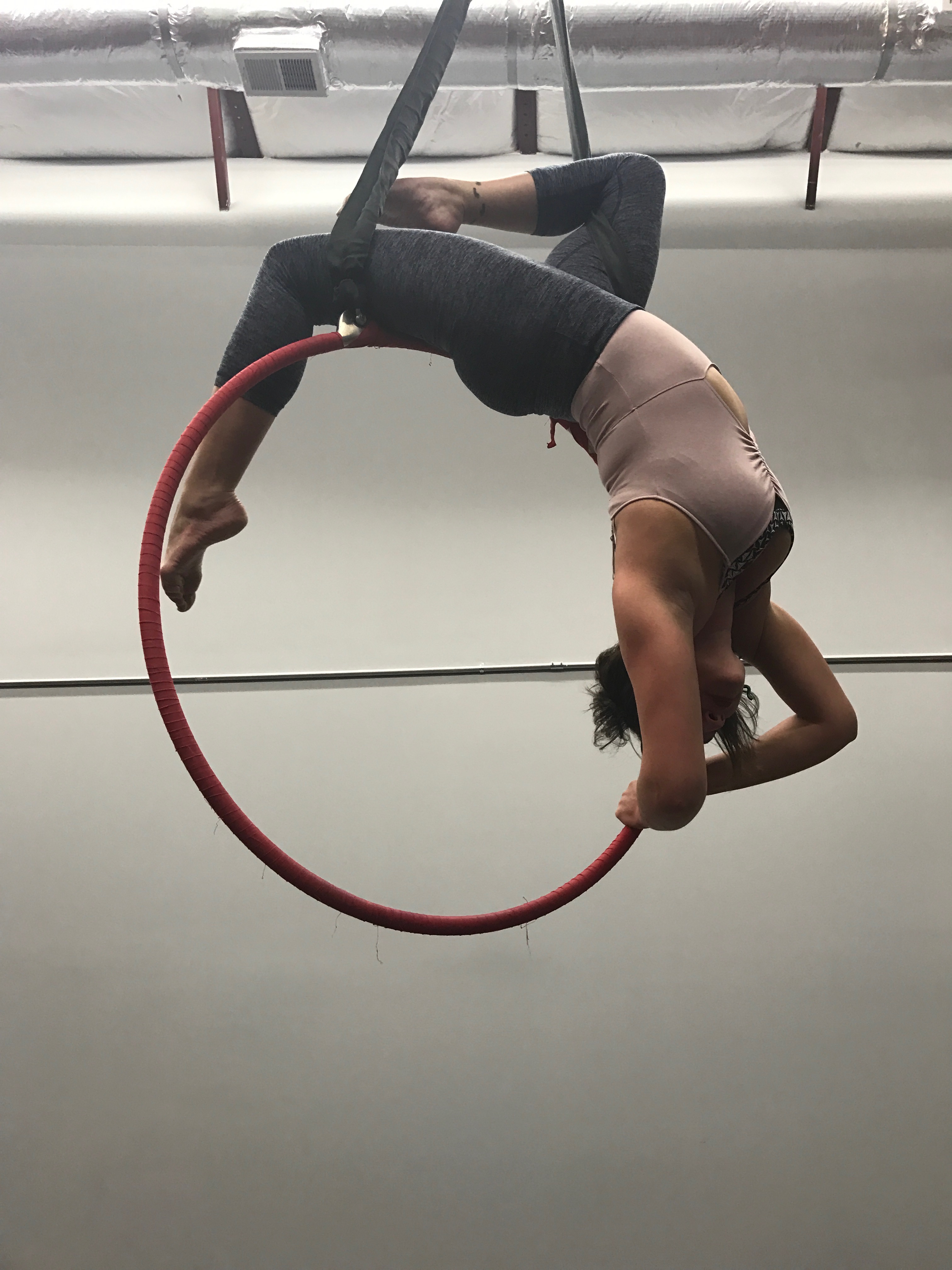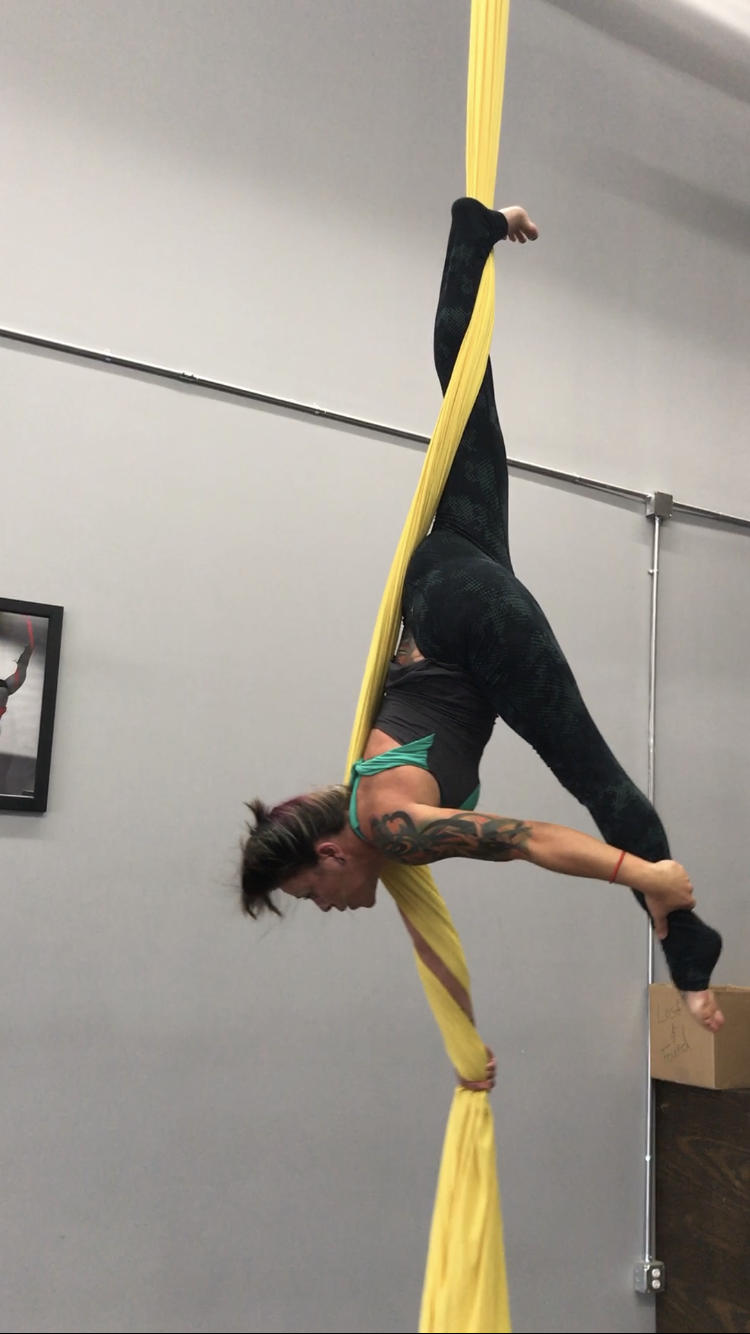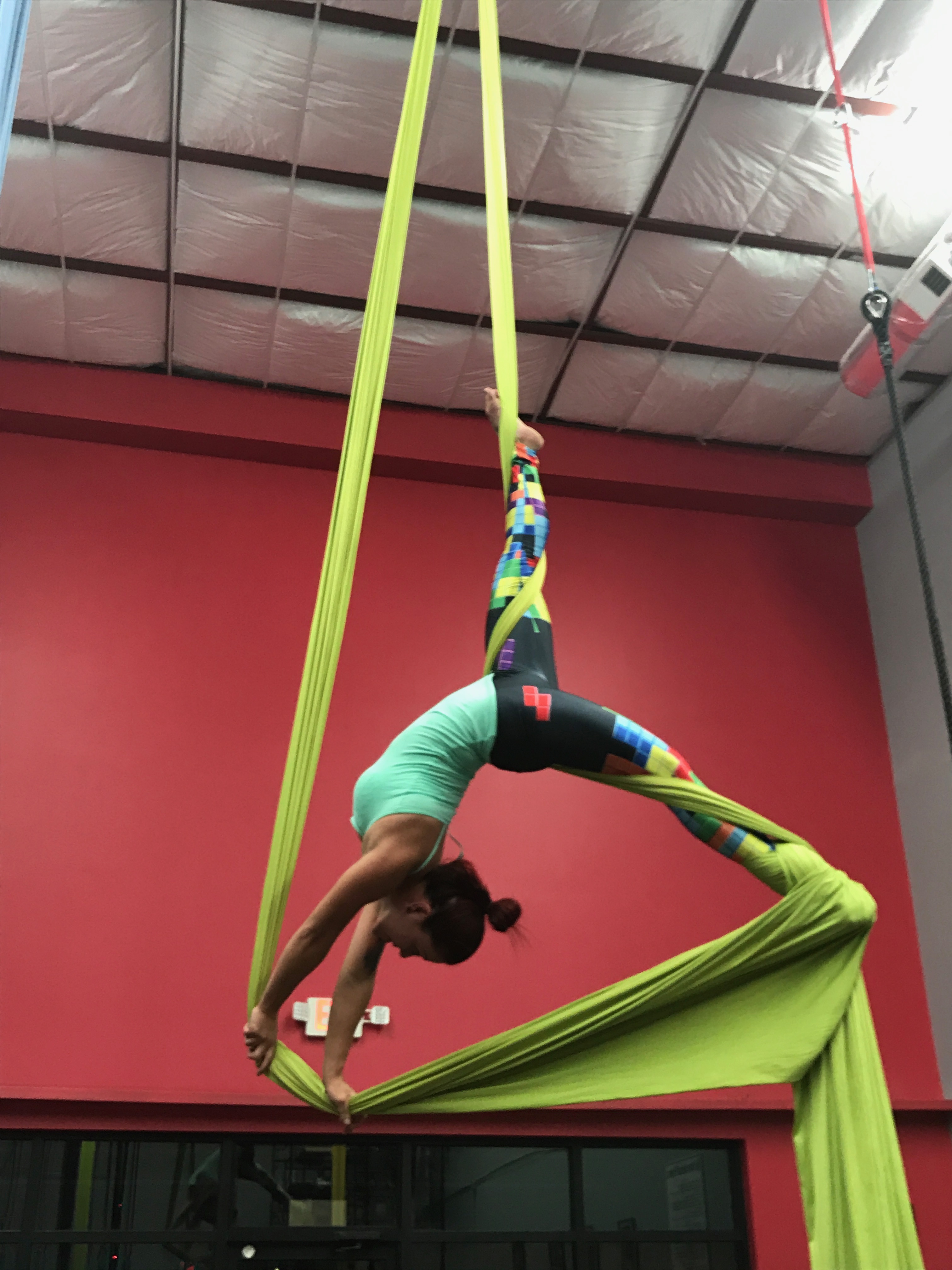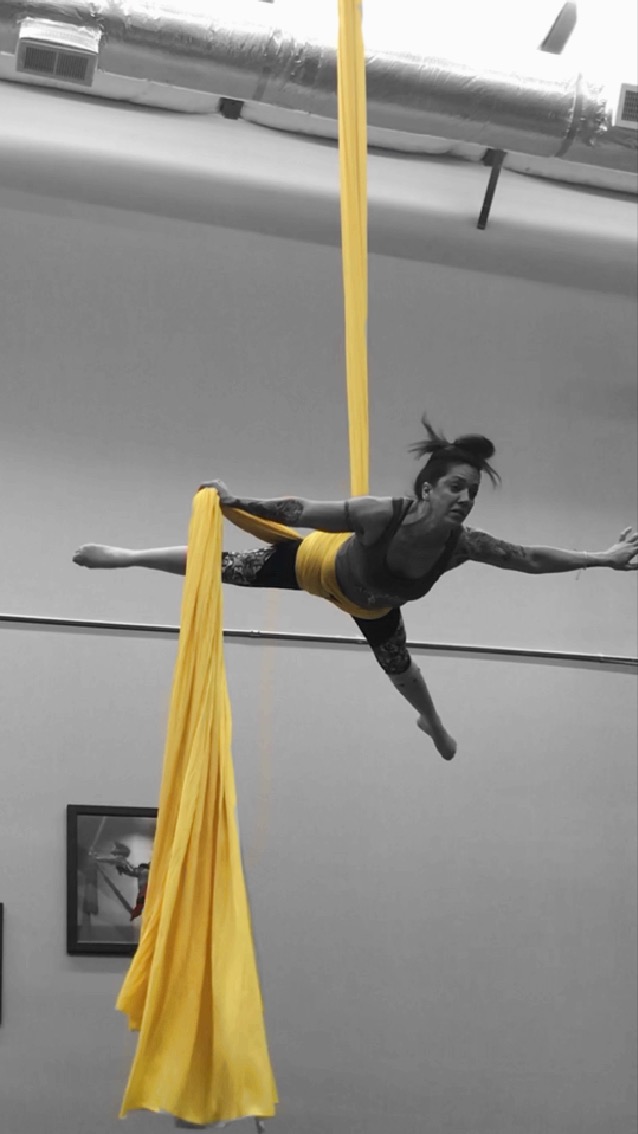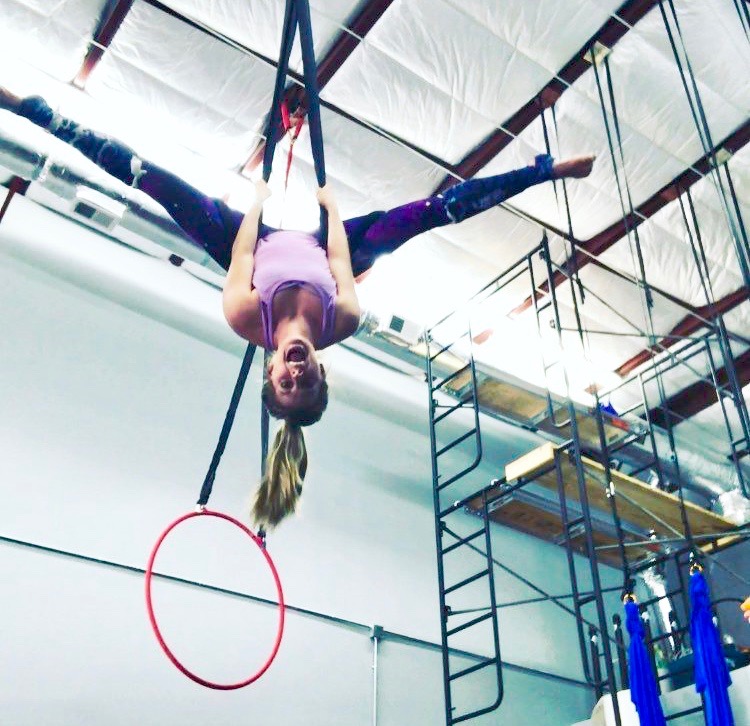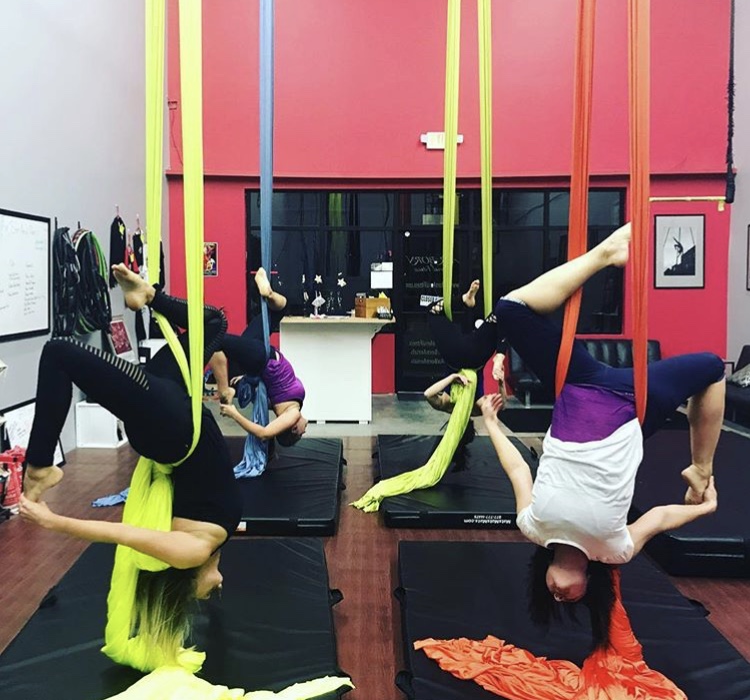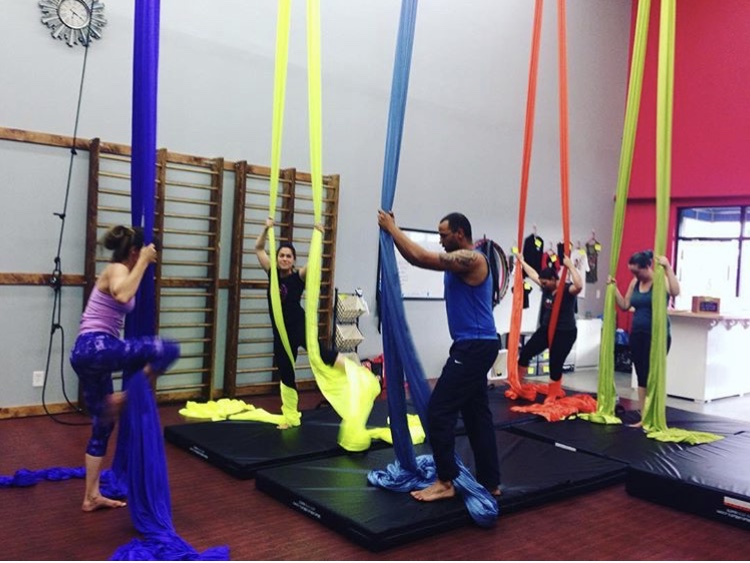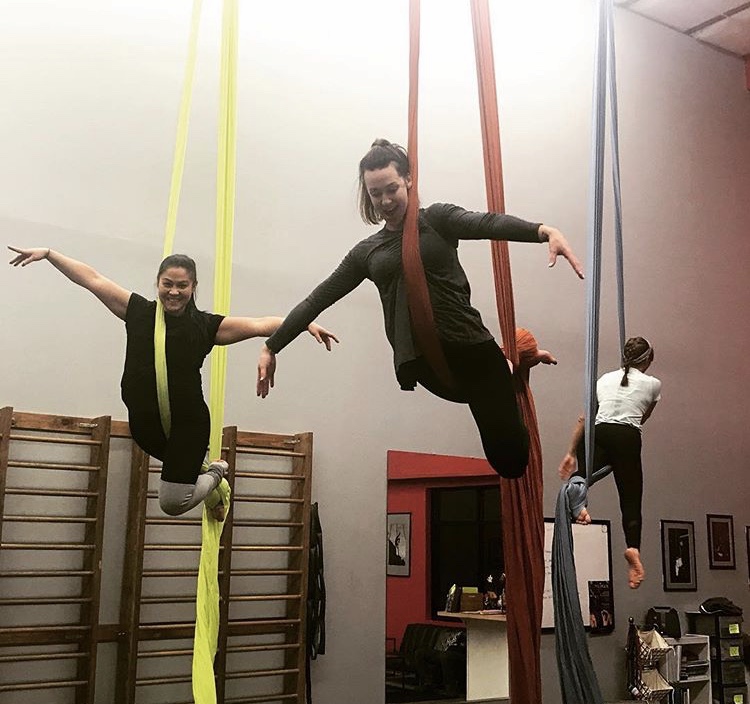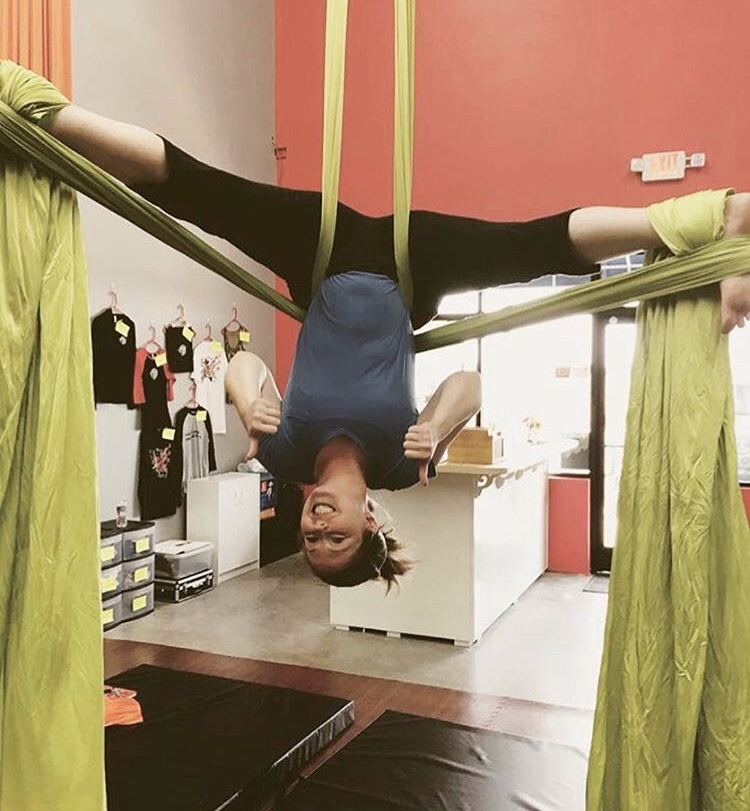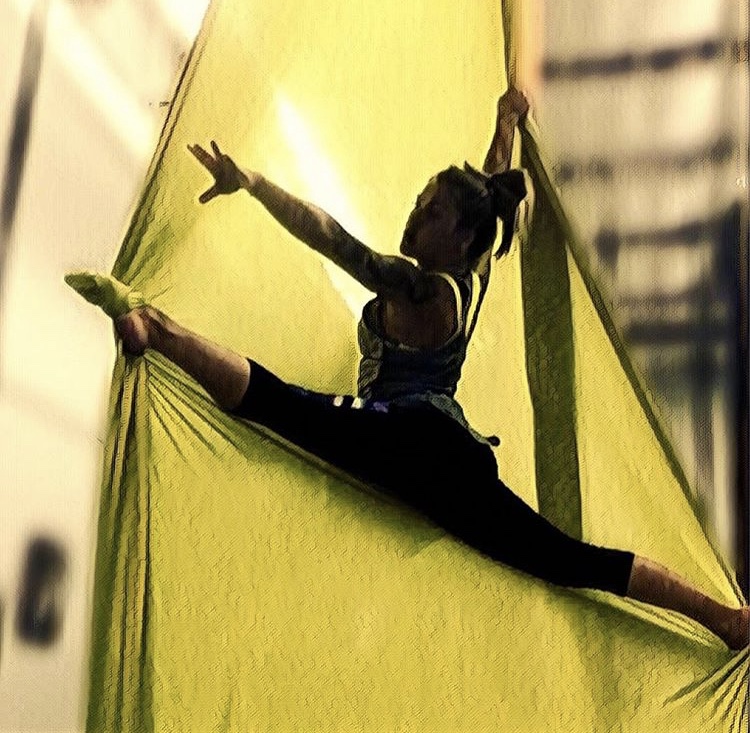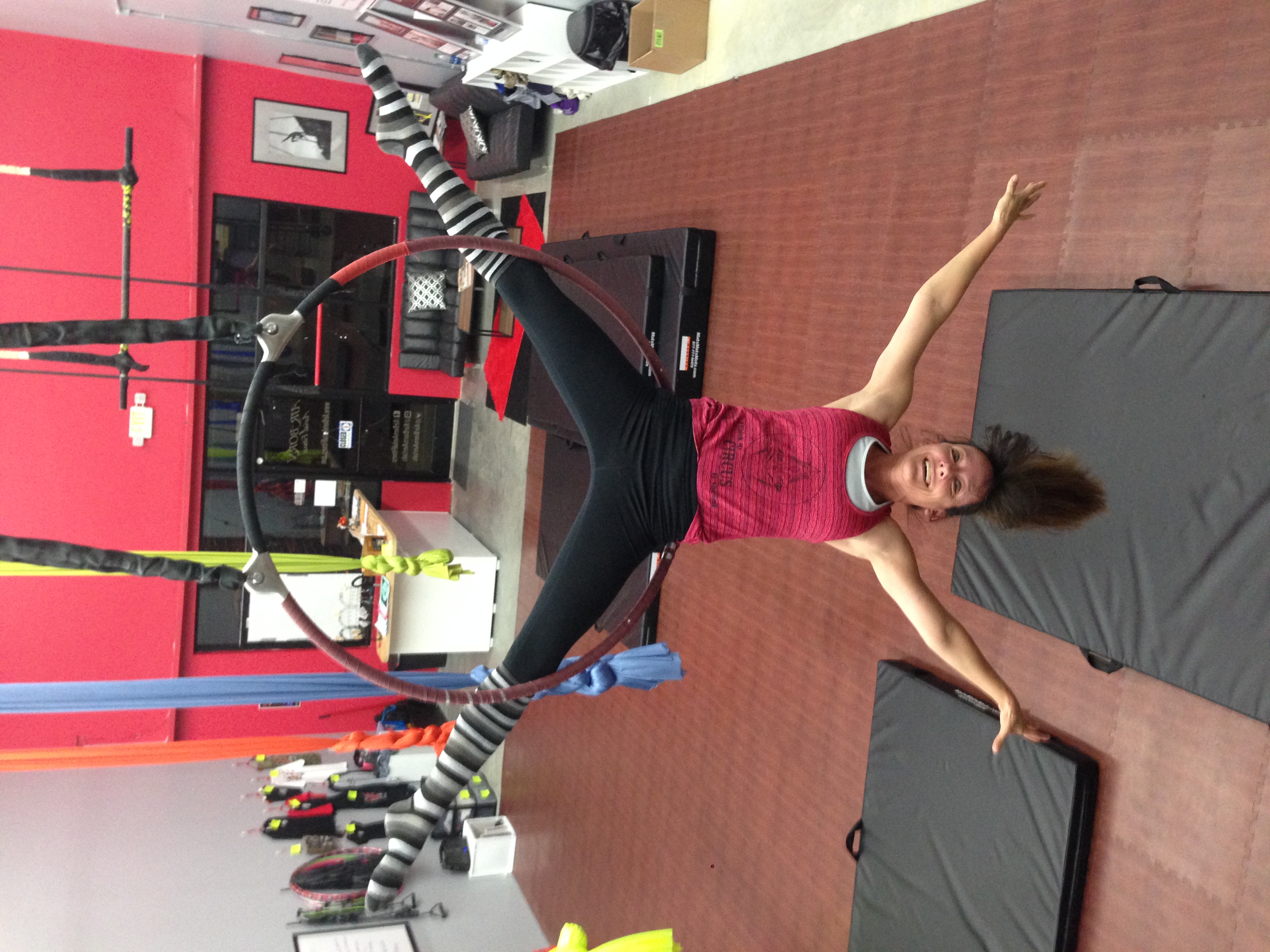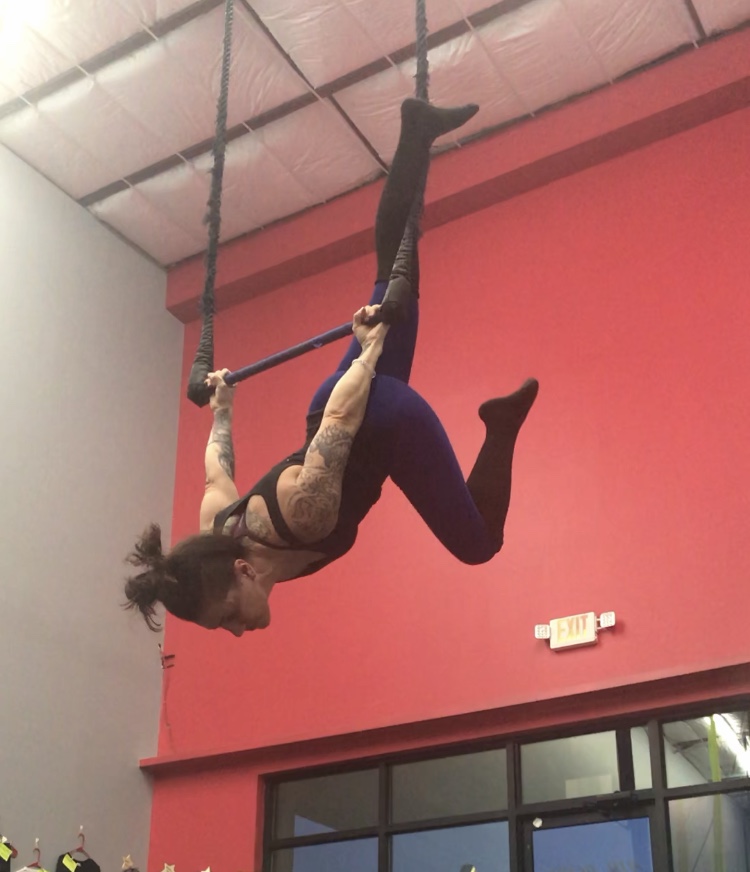 Intro to Circus Aerial:
This lesson will teach you the basic movements and warm up exercises. You will get hands on equipment so you are ready to join in regular group classes. Be amazed at the things you can do!
This one time class is required before you can attend ANY other circus aerial class! Note: Intro to Circus Aerials is for adults only. Looking for Kids Classes? Keep scrolling down!
Level Specific:
Various levels to suit your needs. Skills testing to advance to each level. Level 1: For the newer student, wanting to be in class with those who are at the same skill level. Walk out the door feeling confident and amazed at the things you can do!
Level 2, Intemediate and Advanced: Building knowledge on a wide variety of apparatus while gaining strength and performance ability. These levels are where students will learn drops, wraps and sequences to truly find their inner circus!!
Apparatus Specific:
Is there a specific apparatus you absolutely love? Want to try different things? Each class will focus on the specific apparatus listed. These classes are open to ALL skill levels once students have completed the Intro to Circus Aerials.
Trapeze, Silks, Loops, Hammock (sling), Net, Rope and Lyra (hoop)
Open Workout:
These are not structured lessons. An instructor is on site to provide safety, spotting and guidance. Open Workouts are great opportunities to review skills learned in class or loosen your achy muscles after a long week at work.
Didnt get a change to attend class that week? Come to Open Workout and get your aerial fix!
Aerial Youth:
Once a week our circus kids build strength, flexibility and discipline. All while allowing them to be creative, build confidence and have fun on our aerial equipment. We build strong foundations first; focusing on safety and proper technique. Two skill levels to suit your childs needs. NOTE: Intro to Circus Aerials is NOT required. Ages 8-17. All Students start in Aerial Youth Level 1.
Also available: Aerial Boot Camp, Choreography, Dramatic World of Drops and so much more!
Don't see what you're looking for? Check out all of the class descriptions on our Aerial Yoga page!